Benefits:
Eco-Friendly: Electric boat motors produce zero emissions, protecting our waterways.
Quiet Operation: Enjoy the serenity of the water without the noise of a gas engine.
Low Maintenance: Fewer moving parts mean less wear and tear.
Cost-Efficient: Save on fuel costs and benefit from long-term savings.
Smooth Performance: Experience consistent power delivery and easy handling.
Future-Proof: Stay ahead of tightening environmental regulations.
Increased Boat Value: Enhance resale value with a modern upgrade.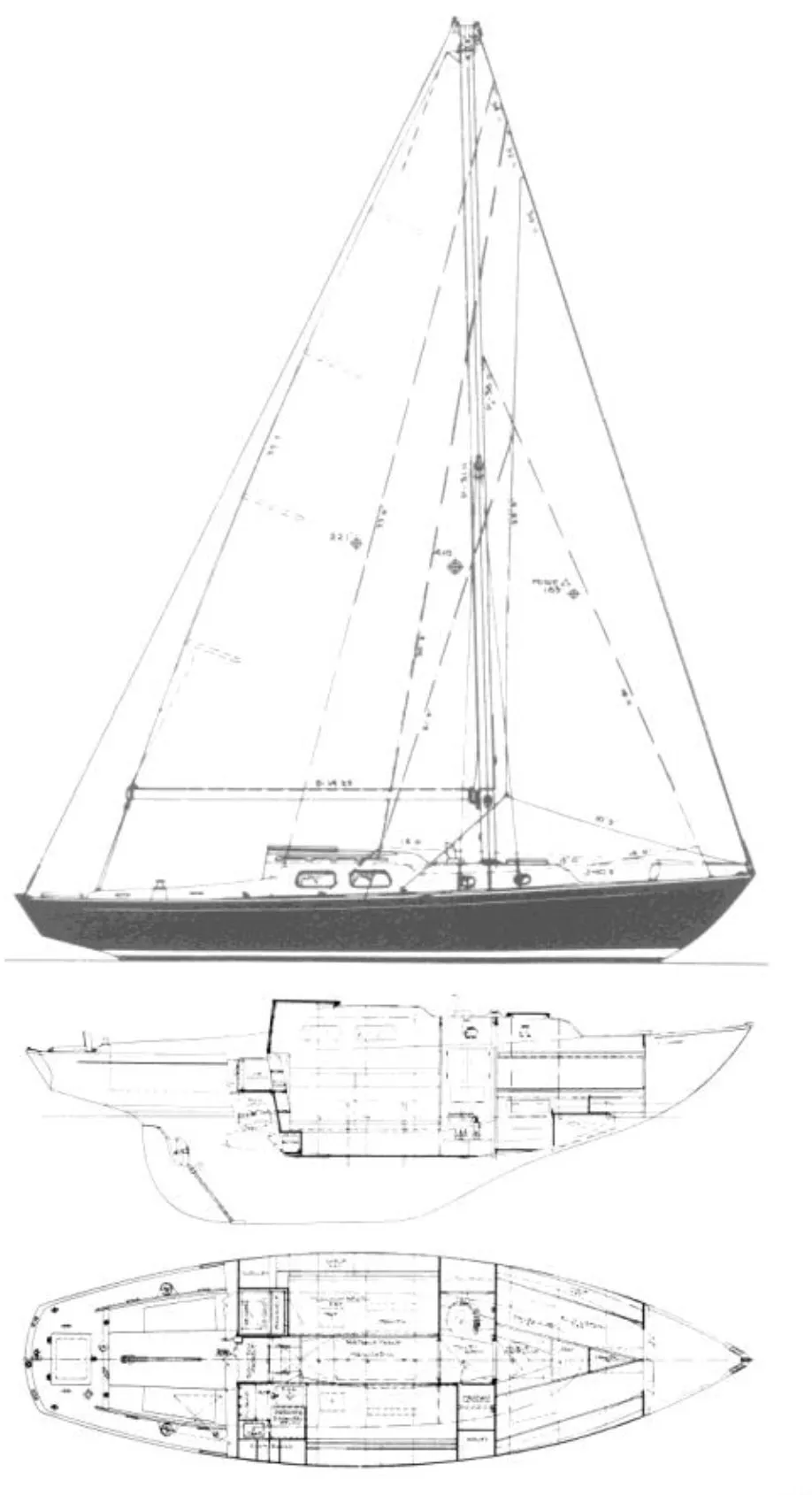 What to Expect When Using an Electric Boat Motor
Silent Cruising
Electric boat motors operate with minimal noise, allowing boaters to enjoy the natural sounds of the water and surroundings.
Eco-Conscious Boating
Using an electric motor means zero emissions, making it a cleaner and more environmentally-friendly option.
Instant Torque
Electric motors provide immediate power on demand, ensuring quick and smooth acceleration.
Simplified Maintenance
Electric boat motors have fewer moving parts compared to traditional gasoline engines, leading to less frequent maintenance and potential issues.
Reduced Operating Costs
Without the need for gasoline, users can expect lower fuel expenses. Additionally, electric motors generally have fewer maintenance requirements.
Longer Lifespan
Electric motors often have a longer operational life due to their simplicity and reduced wear and tear, ensuring users get the most out of their investment.
Hull Type: Long Keel
Rigging Type: Masthead Sloop
LOA: 30.25 ft
LWL: 21.67 ft
Beam: 8.75 ft
Displacement: 9,000 lb
Ballast: 3,300 lb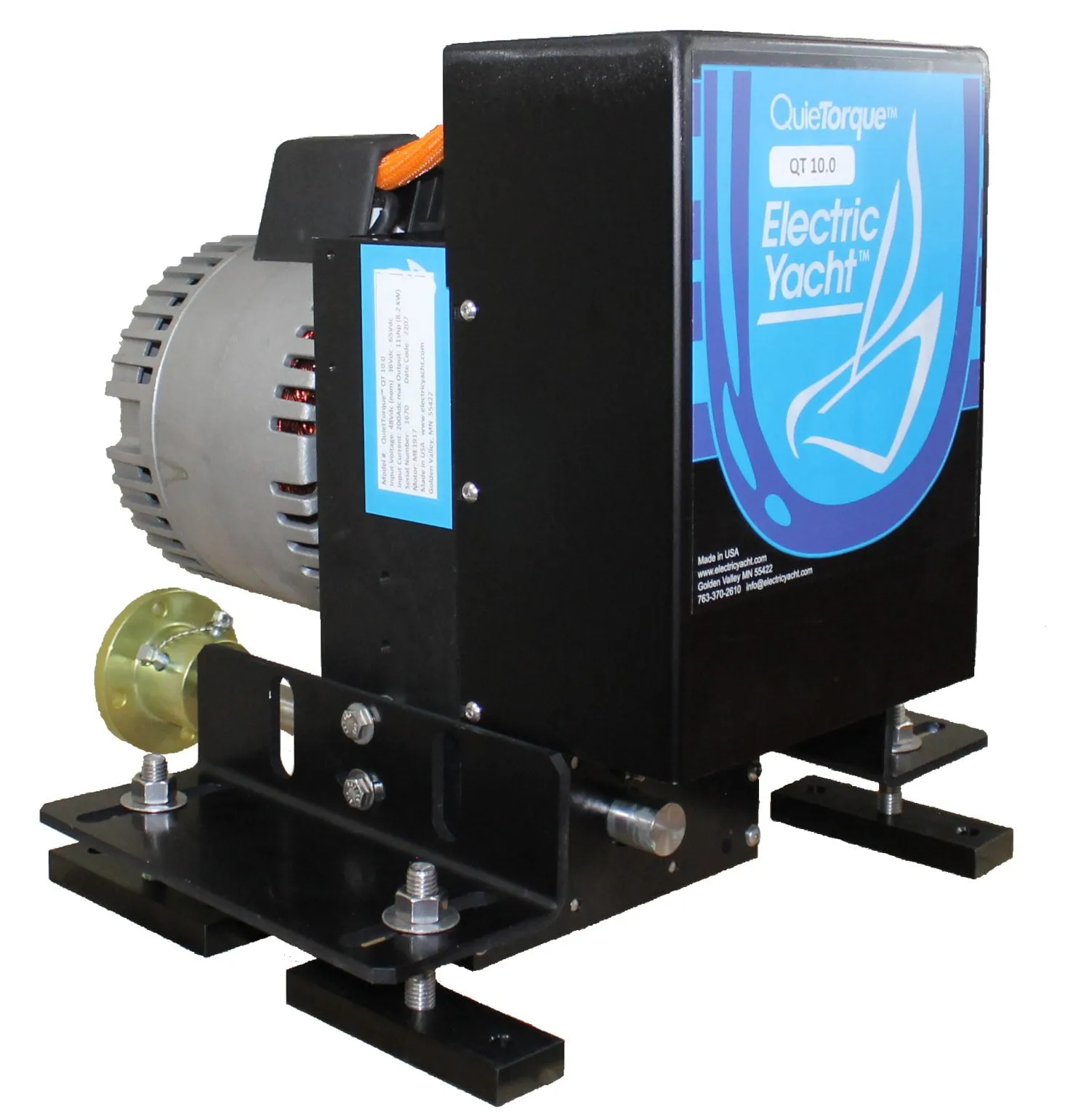 QuietTorque 10.0™
Max input: 10kW
Voltage: 48Vdc
Weight: 70lbs
Motor type: 3-phase PMAC*
Construction: Stainless steel and anodized aluminum
Plug and Play control wiring
*Permanent Magnet Alternating Current
Product Title 2
Sed ut perspiciatis unde omnis iste natus error sit voluptatem accusantium doloremque laudantium, totam rem aperiam, eaque ipsa quae ab illo
Product Title 3
Sed ut perspiciatis unde omnis iste natus error sit voluptatem accusantium doloremque laudantium, totam rem aperiam, eaque ipsa quae ab illo
Below is a performance projection for the Alberg 30. A typical battery consists of a 48Vdc x 300Ah AGM or LiFePO4 battery driving an Electric Yacht 10 kW motor.
Frequently Asked Questions (FAQ):
Q: Can I regenerate power under sail?
A: Yes. The amount of power regenerated varies greatly with boat speed and the size of your propeller. With the 12" or 13" diameter propeller found on an Alberg 30, regeneration will be minimal and can't be expected to meet all of your power needs. It can be enough to be worthwhile on longer passages.
Q: Can I extend my range using a portable generator?
A: Yes. You would connect generator power to your shore power charger. In this case, a charger that outputs 25Adc would keep the boat moving at 3.5 knots continuously and double your range at 4.3 knots.
Q: How do I recharge my batteries?
A: In a marina, you can use shore power connected to a 48Vdc battery charger. If shore power is not available, there are other options. This ranges from onboard or portable generators to solar or wind power.
Q: Can I install the Electric Yacht system in my boat myself?
A: Yes, if you are a "DIY" type and are comfortable maintaining your own boat, you should not have difficulty installing the QT 10 Sport system yourself.
Q: What are the steps involved in doing the installation?
A: After removal of the old engine and accessory items, we highly recommend you clean and re-paint the engine compartment. Once converted to electric, the mess and smell will be gone for good! Next, measure and locate the batteries. We recommend you build some kind of battery box to contain them. At a minimum, you will need flat surfaces to set them on and tie down straps to hold them in place. This is often the most time consuming part of the installation. Once the batteries are in place, install and connect the electric drive. We provide step by step instructions for installing and commissioning the
system.
Contact Us For a Custom Quote